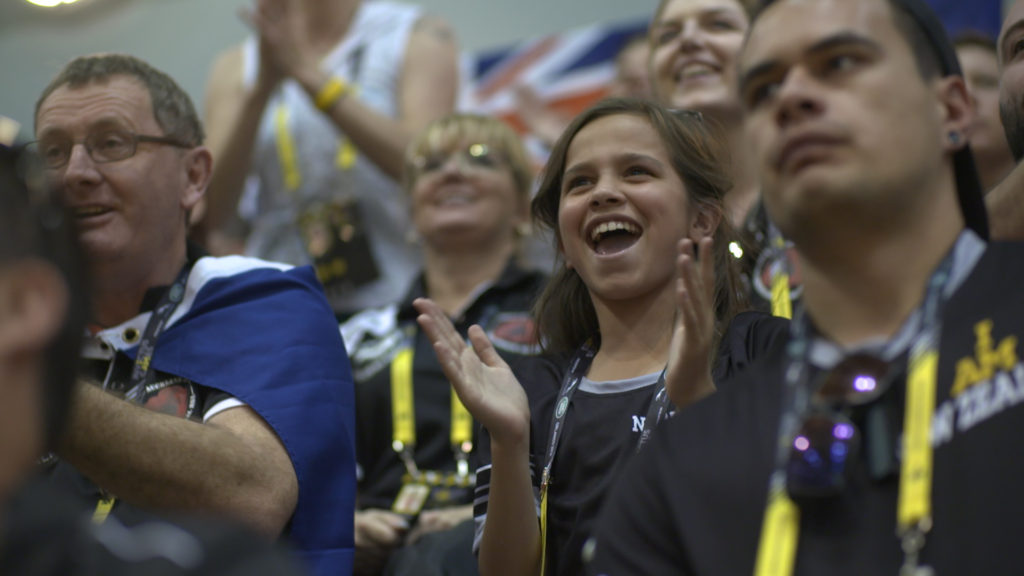 ---
I AM an Invictus Caregiver
When asked what single driving force has helped them overcome seemingly insurmountable obstacles, Invictus Games 2016 competitors all say the same thing: their friends and family. As evidenced by the Invictus Games, friends, family, coaches and caregivers are integral to the successful recovery of wounded, injured and ill servicemen and women.
Lorrie Knight-Major, the mother and caregiver of U.S. competitor and double amputee Ryan Major, took a leave of absence from her job as a nurse to stay by Ryan's side during many months of surgeries, therapies and procedures. Lorrie says going through the recovery and rehabilitation process with Ryan led them to where they are today: "My son was hurt nearly ten years ago. His entire journey has led us here."
Lorrie's care has helped her son regain his strength, confidence and independence: "Ryan doesn't need words of encouragement because it truly comes from within. He just embodies that Invictus spirit of 'I'm invincible.' He still believes that. There is nothing that he can't do," said Lorrie.
Vice President Joe Biden, who joined his wife Jill Biden to watch the wheelchair rugby finals, highlighted their experience as a military family. Vice President Biden paid tribute to his son, an Iraq war veteran who died last year after a battle with brain cancer: "We're a military family. Our son Beau was a major. He used to have a saying and he lived it, he'd say 'never complain and never explain.'"
The Games not only shine a spotlight on the unconquerable character of servicemen and women but also their families and caregivers. During their stay in Orlando, families of Invictus Games 2016 competitors are offered accommodation at the Coronado Spring Resort and treated to unique experiences, allowing them to develop relationships with other families in similar situations.
"My experience [at the Games] has been incredible. It's been great to come out here and support [my boyfriend]. We are meeting other teams from all around the world. It's awesome. It is so good for [the competitors] as well," said Sara Trott, who has supported her boyfriend UK competitor Mike Goody at both the Invictus Games 2014 and now at the Invictus Games 2016.
Knight-Major explained the bond she had formed with other families during the Games: "All of the families are staying at the host hotel so we get to know the other families at breakfast and on the buses coming back and forth to watch our family members compete."
Because of the tireless support of caregivers like Lorrie, Sara and the Bidens, the competitors are able to accomplish more than they ever thought possible: "My son is my living hero. In spite of everything that he has gone through both physically and mentally, every day he wakes up and he is ready to work, prepare and train," said Knight-Major.