The Sports



---
The Invictus Games Orlando 2016  for our Wounded Warriors will feature 10 competitive events including archery, indoor rowing, powerlifting, road cycling, sitting volleyball, swimming, track and field, wheelchair basketball, wheelchair rugby and wheelchair tennis.  All athletic competitions will take place at the Walt Disney ESPN Wide World of Sports Complex in Orlando, Florida.

---

Archery – Archery is the practice or skill of using a bow to propel arrows. The word comes from the Latin arcus. Historically, archery has been used for hunting and combat. In modern times, it is mainly a competitive sport and recreational activity.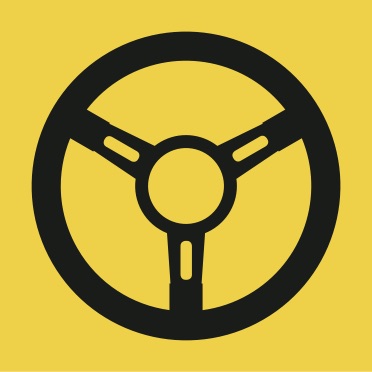 Driving Challenge – The Jaguar Land Rover Driving Challenge is a test of skill and precision where two participants from each nation will be required to display the best teamwork, cohesion and communication to take home the gold medal. Taking on a Jaguar and a Land Rover challenge, the courses are designed for nations to work as a team while taking the vehicles through precision gates. Though teams are timed, accurate driving will produce better results than speed alone.

Indoor Rowing – An indoor rower, or rowing machine, is a machine used to simulate the action of watercraft rowing for the purpose of exercise or training for rowing. Indoor rowing has become established as a sport in its own right.


Powerlifting – Powerlifting is a strength sport that consists of three attempts at maximal weight on bench press. Powerlifting evolved from a sport known as "odd lifts", which followed the same three-attempt format but used a wider variety of events, like strongman competition.

Road Cycling – Road cycling is the most widespread form of cycling. It includes recreational, racing, and utility cycling. Road cyclists are generally expected to obey the same rules and laws as other vehicle drivers or riders and may also be vehicular cyclists.

Sitting Volleyball – Sitting volleyball is a team sport for competitors with a disability.  Players must have at least one buttock in contact with the floor whenever they make contact with the ball.

Swimming – Swimming is an individual or team sport and activity. Competitive swimming is one of the most popular Olympic sports, with events in freestyle, backstroke, breaststroke, and butterfly.

Track and Field – Track and field is a sport which combines various athletic contests based on the skills of running, jumping, and throwing. The name is derived from the sport's typical venue: a stadium with an oval running track enclosing a grass field where the throwing and jumping events take place.


Wheelchair Basketball – Wheelchair basketball is basketball played by people in wheelchairs and is considered one of the major disabled sports practiced. The International Wheelchair Basketball Federation (IWBF) is the governing body for this sport. It is recognized by the International Paralympic Committee (IPC) as the sole competent authority in wheelchair basketball world wide.

Wheelchair Rugby – Wheelchair rugby is a team sport for competitors with a disability. It is practiced in over twenty-five countries around the world and is a summer Paralympic sport. Developed in Winnipeg, Canada in 1976, the sport's original name was murderball.

Wheelchair Tennis – Wheelchair tennis is one of the forms of tennis adapted for those who have disabilities in their lower bodies. The size of courts, balls, and rackets are same, but there are two major differences from pedestrian tennis; competitors use specially designed wheelchairs and the ball may bounce up to two times. The second bounce may also occur outside of the court.
---