Invictus Games Supporters
---
Who's Supporting Invictus Games 2016?
A number of high-profile celebrities, including Michelle Obama, Dr. Jill Biden, Mike Myers and  have pledged their support for the Invictus Games and the wounded, injured and sick Servicemen and women who are hoping to compete in the Games this May.  Click on the posts below to read and watch their messages.
---
Morgan Freeman
The Organizing Committee of Invictus Games 2016 is humbled to have Morgan Freeman as one of its supporters and we remain grateful for Mr. Freeman's participation at the Opening Ceremony.
Academy Award winning actor Morgan Freeman is one of the most recognizable figures in American cinema. His works are among the most critically and commercially successful films of all time.  Freeman ranks 2nd among worldwide top-grossing actors of all time, with his films having earned over $4 billion in cumulative ticket sales.  Whether a role requires an air of gravitas, a playful smile, twinkle of the eye, or a world-weary, yet insightful soul, Freeman's ability to delve to the core of a character and infuse it with a quiet dignity has resulted in some of the most memorable cinematic characters committed to film.  In 2005 Freeman won the Best Supporting Actor Academy Award for his role in "Million Dollar Baby." Freeman also received an Academy Award nomination in 1987 for Best Supporting Actor for "Street Smart," in 1994 for Best Actor for "The Shawshank Redemption," and in 2010 for Best Actor for "Invictus." He also won the Golden Globe for Best Actor for his performance in "Driving Miss Daisy" in 1990.  Freeman hosts and is an executive producer for the Revelations Entertainment, three-time Emmy nominated series "Through the Wormhole with Morgan Freeman," which recently completed its sixth season on Science Channel.  Also through Revelations, he can be seen hosting the event series "The Story of God with Morgan Freeman" on the National Geographic Channel.  He will next be seen in Warner Bros.' "Going In Style," Alfa Films' "Now You See Me 2" and Paramount Pictures' "Ben-Hur."  Most recently, Freeman starred in Focus Features' "London Has Fallen," Universal's "Ted 2," "Last Knights," "Lucy," "Dolphin Tale 2," "Transcendence," "The Lego Movie," "Last Vegas," "Now You See Me," "Oblivion," "Olympus Has Fallen" and "The Dark Knight Rises."
In his spare time, Freeman loves the freedom of both sea and sky; he is a long-time sailor and has earned a private pilot's license. He also has a love for the blues and seeks to keep it in the forefront through his Ground Zero club in Clarksville, Mississippi, the birthplace of the blues. In 1973 he co-founded the Frank Silvera Writers' Workshop, now in its 37th season. The workshop seeks to serve successful playwrights of the new millennium. He is a member of the Board of Directors of Earth Biofuels, a company whose mission is to promote the use of clean-burning fuels. He also supports Artists for a New South Africa and the Campaign for Female Education.  Freeman has been named on the Forbes "Most Trustworthy Celebrities" list each of the five times it has been published since 2006.
---
Derek Hough
Invictus Games 2016 is honored to have Derek Hough as a supporter of Invictus Games 2016.
"I'm thrilled to have been selected as an ambassador for the Invictus Games in Orlando in May.  These athletes and warriors are shining examples of perseverance and strength and it's an honor to be able to support them in any way that I can."
Derek Hough is an American professional Latin and ballroom dancer, choreographer, actor, singer, and songwriter. He is known for his work, since September 2007, on the ABC dance-competition series Dancing with the Stars, on which he has won a record six seasons. He has won two Primetime Emmy Awards for Outstanding Choreography for several routines that he choreographed for the show.
Hough starred in various stage productions such as in the 2006 original production of Footloose: The Musical at the Novelo Theatre in London's West End, as well as the 2015 New York Spring Spectacular at Radio City Music Hall in New York City. He also starred in Make Your Move, a 2013 Romeo and Juliet-inspired South Korean-American independent dance film. In 2014, he guest appeared on ABC's musical drama Nashville.
Follow Derek Hough on Twitter @DerekHough.
---
Allison Janney
Allison Janney, the renown American actress and seven-time Primetime Emmy Award winner, shows her support for our servicemen and women competing at the 2016 Invictus Games!
---
Katherine Jenkins OBE
Invictus Games 2016 is honored Welsh mezzo-soprano Katherine Jenkins OBE, the world's most prolific classical crossover singer, is an Ambassador for the Games.
"Supporting the men, women and families who serve our country has always been an important part of my life, and I am extremely honored to serve as an Ambassador for the 2016 Invictus Games," said Jenkins. "I look forward to celebrating and honoring the sacrifices of veteran and active duty service members and their families from around the world in May."
---
Shawn Johnson
Invictus Games 2016 is over-joyed to have Shawn Johnson as a supporter of the Games.
"I am beyond excited to be an Ambassador alongside Derek Hough for the wounded warrior competitors participating in the Invictus Games at Disney, next month!", said Shawn.
At 23 years old, American gymnast Shawn Johnson has accomplished a lifetime of achievements that include Olympic Medals, a New York Times best-selling book, a business, and a career in broadcast.  Hundreds of millions of viewers worldwide watched as a 16 year old Johnson won four medals including gold on the balance beam at the 2008 Summer Olympics, which took place in Beijing, China.
Her first book, Shawn Johnson, Olympic Champion-Stories Behind the Smile, was published in January 2009 and in April of that year, Johnson was named the 79th Amateur Athletic Union (AAU) Sullivan Award recipient, one of the United States most prestigious honors in amateur sports. At the age of 17, she became the youngest ever contestant, and subsequently in May of 2009 was crowned champion, of ABC's 8thseason of "Dancing with the Stars". Shawn was so popular with the audience that in 2012 she was invited back for "Dancing with the Stars: All Stars" where she again made it to the finale.
In June of 2012, Johnson's second book Winning Balance: What I've Learned So Far About Love, Faith and Living Your Dreams, was published and quickly became a New York Times Best Seller. In 2014, Johnson launched TheBodyDepartment.com, a site dedicated to offering an outlet where people can talk about body image, wellness, and fitness in a healthy way. Shawn was also on the cast of The Apprentice and helped raise funds for Character Counts in Iowa.  She is involved in a number of philanthropic activities such as working with animal and children's charities, working with cancer charities, particularly those that affect women and children, and is a strong advocate of health and wellness initiatives. Shawn is also involved in programs that help build good character amongst youth across the country.  She most recently became engaged to her longtime boyfriend, Andrew East, and they plan to marry in April 2016.  Follow Shawn Johnson on Twitter @ShawnJohnson, Facebook (Shawn Johnson) and Instagram @ShawnJohnson
---
 Tim McGraw
Invictus Games 2016 is honored that Tim McGraw is an Official Ambassador for the Games.
"It is a great honor for me to be an ambassador for the Invictus Games, the world's only International sporting event for wounded military personnel. Please join me in supporting our US team and also the competitors from around the world who will be coming to Orlando to show what courage is all about."
#MoreThanThankYou to Tim McGraw for all of the Good that you do for so many.
---
 Mike Myers
As a son of parents in the 
Royal Air Force
 and the 
British Army
, actor, writer and director Mike Myers understands the sacrifices made by those who serve and he salutes the competitors of Invictus Games 2016.
"Each one of the competitors traveling to Orlando in just over 50 days represent an unconquerable, Invictus spirit," said Myers. "They've been bloodied by war, undergone surgery upon surgery, facing some of the darkest pain imaginable. Yet, each of them have an unwillingness to let circumstance determine fate. I am inspired to help generate a wider understanding and respect for those who serve their country, as well as their families and caregivers. The Games begin May 8th in Orlando, they continue in 2017, and may they continue each year for many years to come."
---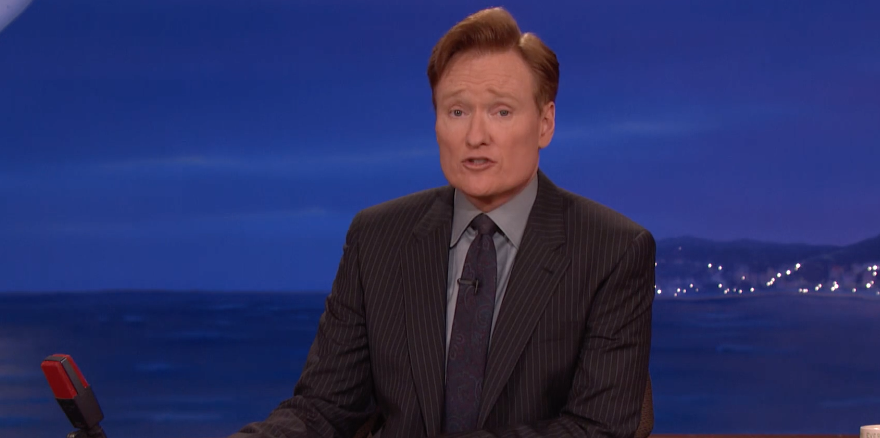 Conan O'Brien
Conan is a renown American comedian, television host, writer, producer, musician, and voice actor. He is best known for hosting several late-night talk shows.
---
 Share
Join us in spreading the word.  Please share:  




"I AM cheering on our troops at the Invictus Games in Orlando, get your tickets now! #invictusgames2016 invictusgames2016.org/tickets"
---
---