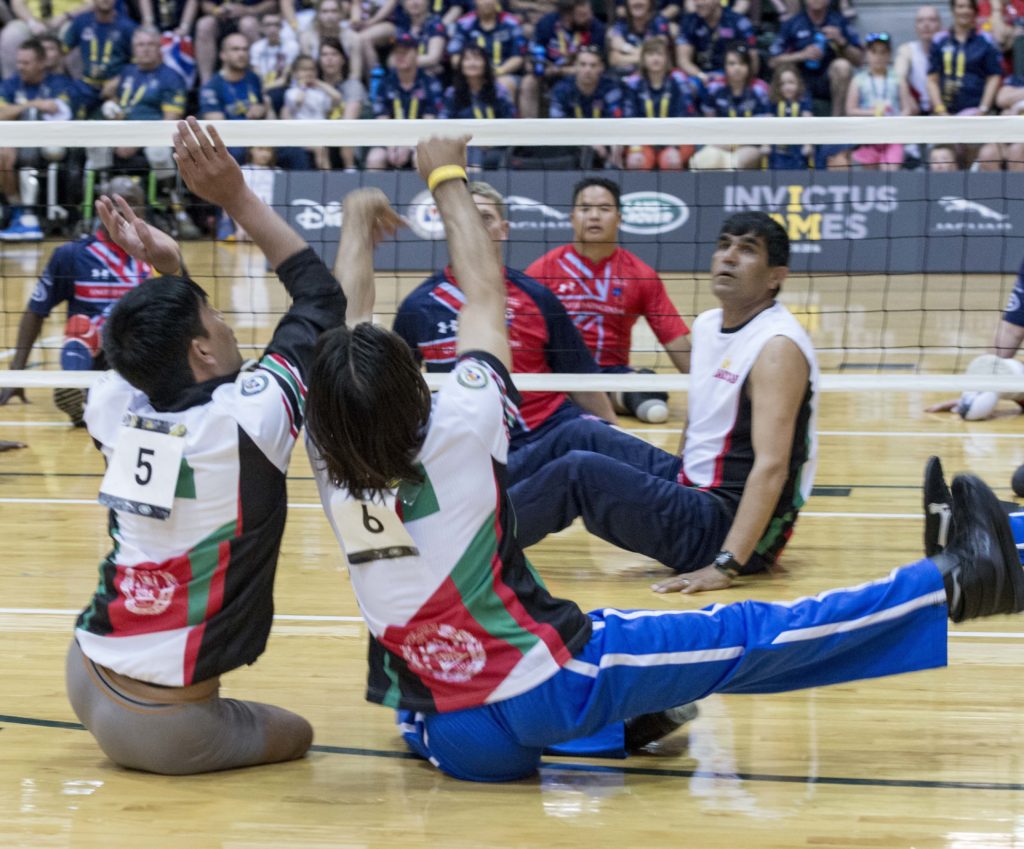 ---
I AM – Afghanistan: 8 Men With the Will to Win
Eight competitors, eight dreams, eight journeys to the Invictus Games. After competing in Sitting Volleyball, Archery, Power Lifting and Rowing, these service men showed that it's not about the destination, it's about the journey – their Invictus journey has been nothing short of amazing.
Traveling nearly 20 hours to compete in the Invictus Games Orlando 2016, many of the team's competitors had met American service members before. But what was so unique and exciting was a chance to meet and compete against men and women from so many other countries across the world.
They seemed to truly feel welcomed with open arms as they arrived in Orlando.
Julie Hackett, the Australian Public Affairs Officer, was one of many who greeted Afghanistan with a smile from ear to ear. During the Power Lifting competition, the Afghan team, ready and eager to compete, was without a coach. Team Australia stepped up and offered their support, not only as competitors but as brothers and sisters who serve their countries. As the Australian team spotted each competitor, they encouraged the Afghan team to reach their full potential and to maximize their best lifts.
From competition to competition, the Afghanistan team has shown the world that the Invictus Games is not about the medals or the accolades; rather, the Games are about standing hand-in-hand with servicemen and women from around the globe with one shared vision – to represent your country, to represent your family, to tell your Invictus Story. While the Games will be coming to a close on May 12, team Afghanistan's journey is just beginning. For this team of eight courageous men, every day is their Opening Ceremony and every day they are Invictus.