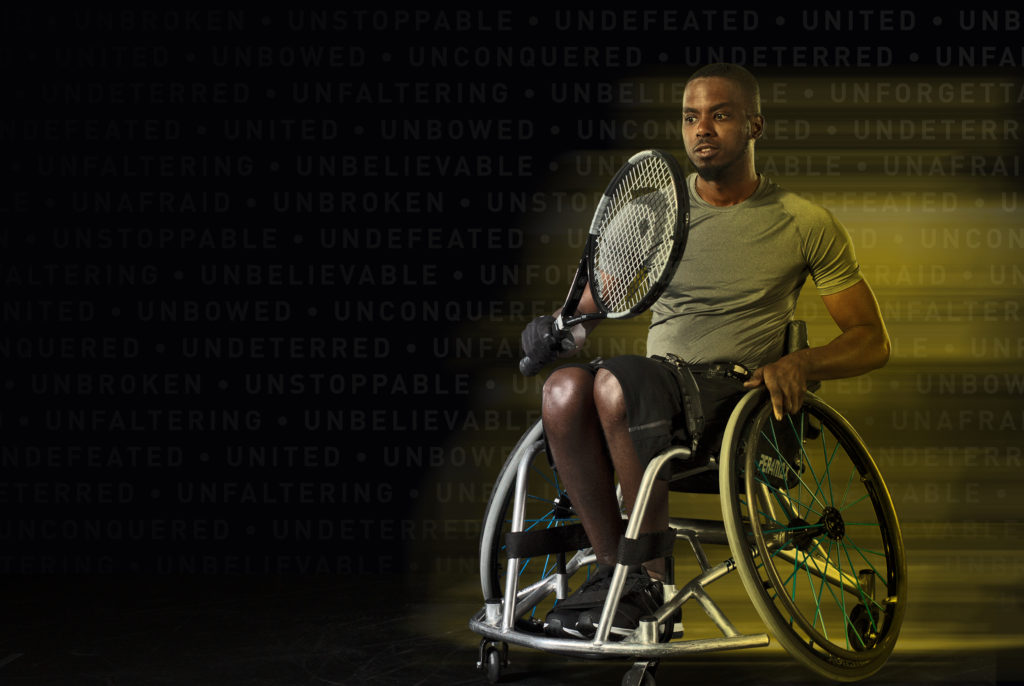 ---
Wheelchair Tennis Finals – UK Handles New Zealand in Epic Tennis Battle
The final day of the Invictus Games Orlando 2016 began bright and early with the medal round of wheelchair tennis at ESPN's Wide World of Sports Tennis Complex. Two teams came into Thursday morning seeking redemption, while the other two headed for a clash of the titans.
Play started at 8 a.m. with the bronze medal match between the Netherlands and the U.S., with both out to improve upon yesterday's performance. American competitors R.J. Anderson and Javier Rodriguez had their hands full with New Zealand in the semi-finals, and the strong effort from Dutch combo of Rodney DeVries and Edwin Vermetten wasn't enough to take down the UK.
The Netherlands got off to a hot start thanks to excellent communication and teamwork, winning the first three games in impressive fashion. The cheers of "Holland" rained down from their fans between each point, and that momentum propelled them to a clean sweep of the set.
After a rough go the day prior in the semi-finals, the Netherlands looked much more cohesive and happy on the court. Vermetten and DeVries agreed that playing earlier in the day helped them not overthink the match this time, and noted some sage advice from their coach that helped them capture bronze.
"[The game was better than yesterday; yesterday was a very bad match for us," said Vermetten. "[Our coach] said to us for us to wait, relax and play the game. Thanks to our coach!"
On to the gold medal bout, which turned out to be everything the crowd hoped for between two juggernauts: The UK and New Zealand. The powerful attack of Kiwis Glenn Barnes and David Sherriff and the tactical precision of the UK's Alex Krol and Andy McErlean promised to be one of the best head-to-head matchups of the entire Games.
With the UK breaking Barnes' serve to start the match, things looked up for the Brits, who impressed with a relentless sequence of spikes en route to an early three-game advantage. New Zealand appeared to turn the tables out of the timeout, breaking McErlean's serve for their first game, much to the delight of the throng of supporters cloaked in all black. The UK, however, overcame the shift in momentum with a phenomenal performance to lock up the gold medal, 6-1.
After celebrating with the hoard of fellow competitors and fans sporting the U.K.'s colors, McErlean quickly congratulated the Kiwis on the hard-fought battle. While competing hard, the competitors could be heard joking with each other across the net throughout the match, truly showing the camaraderie of the Games. Krol couldn't help but revel in the moment, as he gave a few big fist pumps after the final point.
"It's an amazing feeling," Krol said with huge smile. "Listen, I've never won anything in my life, and we talked about it before how winning something [at the Games] would be amazing." He then turned to the crowd and pointed to his wife who'd been his loudest cheerleader throughout the match and shouted, "This one's for you Mrs. Krol!"