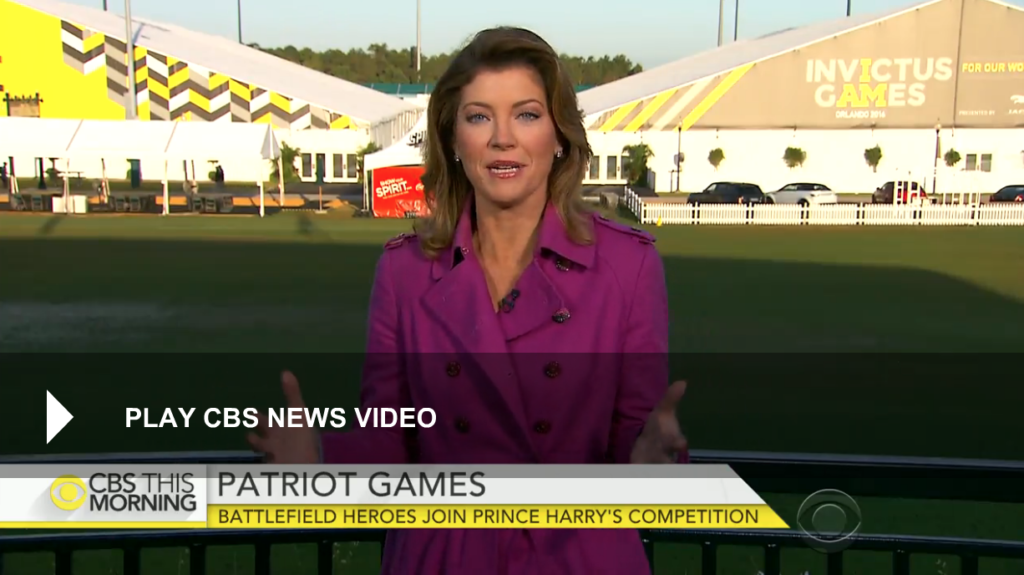 Video – CBS This Morning – Max Rohn is on a Mission to Reclaim Invictus Games Title
---
Watch an insightful CBS This Morning news feature by Norah O'Donnel, co-host of CBS This Morning, and Ambassador for Invictus Games 2016, interviewing US Team Competitor, Max.
"Max Rohn is on a mission to reclaim his discus and shot put title atop the Invictus Games medal stand.
"Hopefully this year I can come out, put together a good performance and just out-throw the entire competition," Rohn told Norah O'Donnell, "CBS This Morning" co-host and Invictus Games ambassador."
To read and watch 'CBS This Morning – Max Rohn is on a Mission to Reclaim Invictus Games Title' on the CBS News web site,
click here
.
---