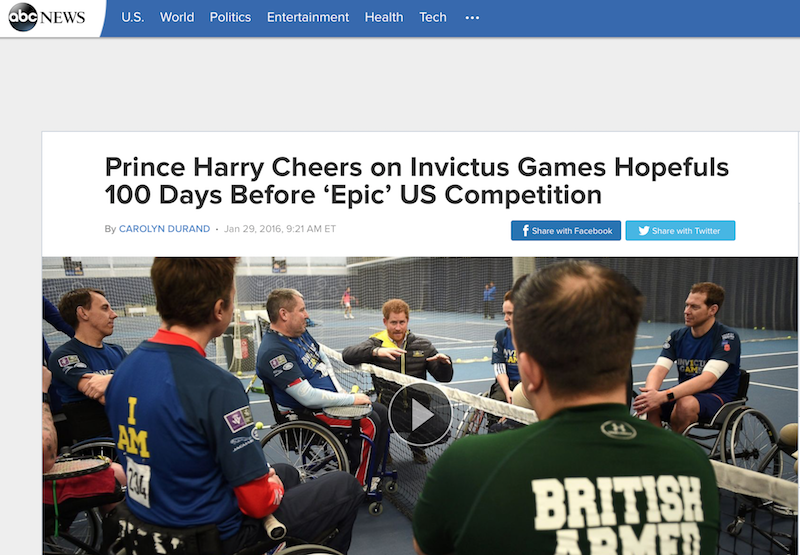 On January 29, 2016, ABC News journalist, Carolyn Durand, featured Price Harry offering "his support for heroes trying out for 100 spots on the British Invictus team".  "I just look forward to it," Prince Harry said of the 2016 Invictus Games, which will be held at the ESPN Wide World of Sports complex in Orlando, Florida, in May".
Notably, "the 31-year-old prince created the Paralympic-style sporting event in 2014 to raise awareness for wounded service members".
ABC News highlights "Prince Harry's vision for the games was to use the power of sports to inspire recovery, support rehabilitation and generate a wider understanding and respect for those who serve their country".
To watch, 'Prince Harry Cheers on Invictus Games Hopefuls 100 Days Before 'Epic' US Competition' on the ABC News web site, click here.
---